Regular price
$155.00 USD
Regular price
$155.00 USD
Sale price
$155.00 USD
Unit price
per
Sale
Sold out
Love earth like you love your sneakers.
We strongly recommend picking one size smaller than your usual size
Sustainable Materials

The Shoevenir uses 100% recyclable synthetic rubber, vegan suede, vegan leather, recycled cork, and recycled polyester.

Be the change towards a more environmentally conscious lifestyle through our vegan&sustainable sneakers.
Shipping & Returns

Free shipping on orders above 150€ and free returns.

- National Shipping 24-48H (Spain & Portugal) - GLS
- European Shipping 48-72H - GLS
- International Shipping 5-7 working days - UPS

If you have any issues with your order email us at info@shoevenirworld.com and we will be there to help you. Please note, that orders placed after 2 PM (CET) will be shipped the following business day. Check our returns and exchanges (hiperligação para página) page for more info.
Sizing

We strongly recommend picking one size smaller than your usual size.

Our sneakers are unisex and we developed our sole from scratch so you may find our sizes a bit different from the conventional. To be sure you choose the right size, please measure your feet and use the following scale:

Length in CM
24.20 Our EU 36 is a 5.5 UK / 7.5 US Women / 6 US Men
24.51 Our EU 37 is a 6 UK / 8 US Women / 6.5 US Men
25.53 Our EU 38 is a 6.5 UK / 9 US Women / 7.5 US Men
25.84 Our EU 39 is a 7 UK / 9.5 US Women / 8 Us US Men
26.69 Our EU 40 is a 7.5 UK / 10 US Women / 8.5 US Men
27.00 Our EU 41 is a 8 UK / 10.5 US Women / 9 US Men
27.66 Our EU 42 is a 8.5 UK / 11 US Women / 9.5 US Men
28.32 Our EU 43 is a 9.5 UK / 12 US Women / 10.5 US Men
28.99 Our EU 44 is a 10 UK / 12.5 US Women / 11 US Men
29.65 Our EU 45 is a 10.5 UK / 13 US Women / 11.5 US Men
30.00 Our Eu 46 is a 11 UK / 13.5 US Women / 12 US Men
Care & Info

The Shoevenirs should not be washed in the washing machine under any circumstance. Such washing could affect its performance, appearance, and durability.

To clean your Shoevenirs, brush them lightly to remove all dust. Note that the dirt must be dry to make cleaning easier. After brushing, use a damp cloth or a soft toothbrush to clean the remaining dirt and stains. In the cleaning process of your sneakers, it is important to bear in mind that you should not wet the fabric too much.

Cleaning the soles of your shoes: The soles should be cleaned using a cloth soaked with a neutral detergent. Once the soles are well wet, you should clean them with a cloth or a soft toothbrush. After removing the dirt, dry the soles with a dry cloth. During the process, keep in mind that you should not get the top of the sneakers wet.
Made in: Portugal
View full details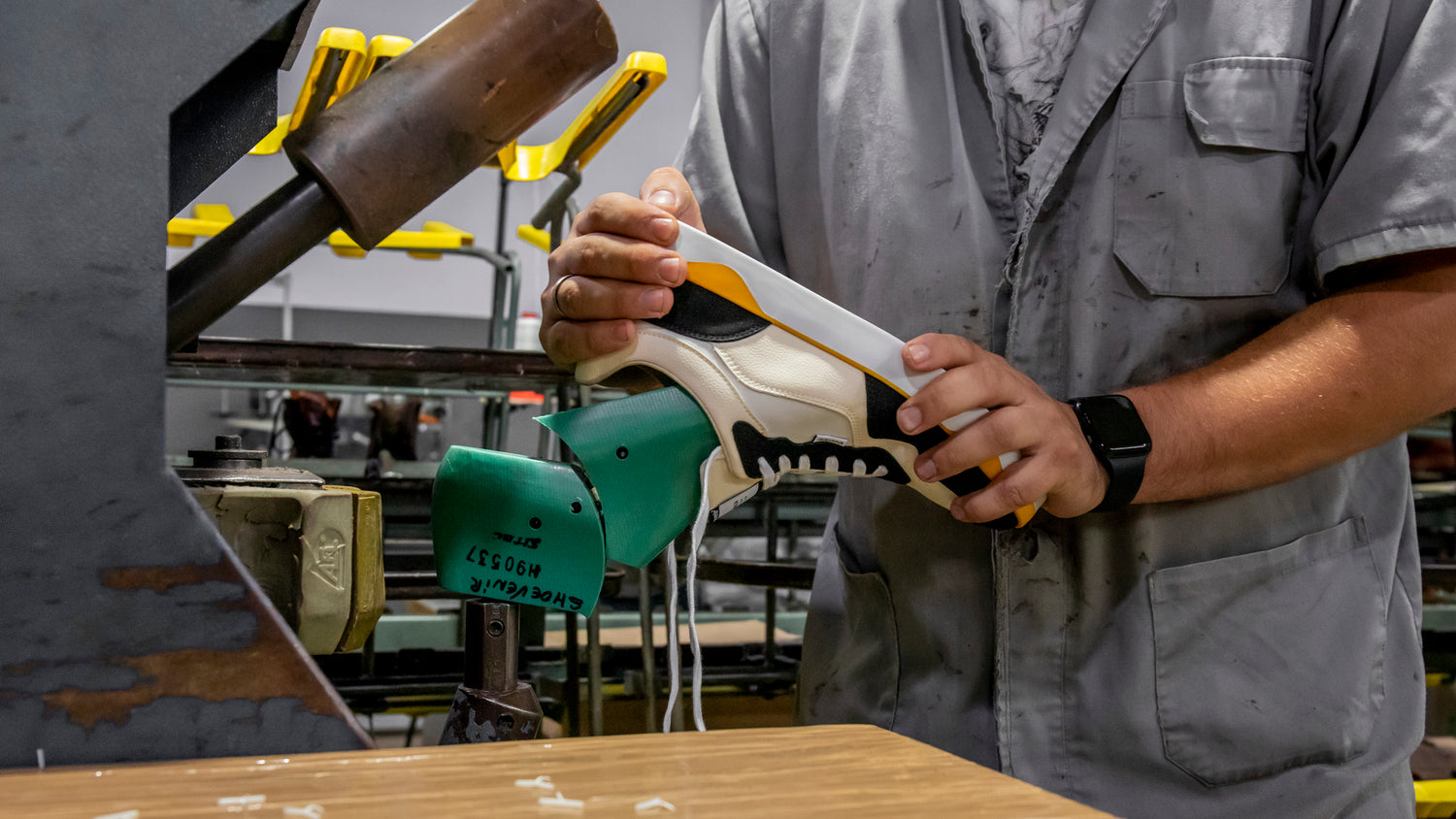 Production
With 100% Portuguese production, we guarantee that all suppliers and components comply with the ethical standards of a fair society. We do not want to contribute to a precarious labour market where the low cost of production is valued to the maximum.
Shop Now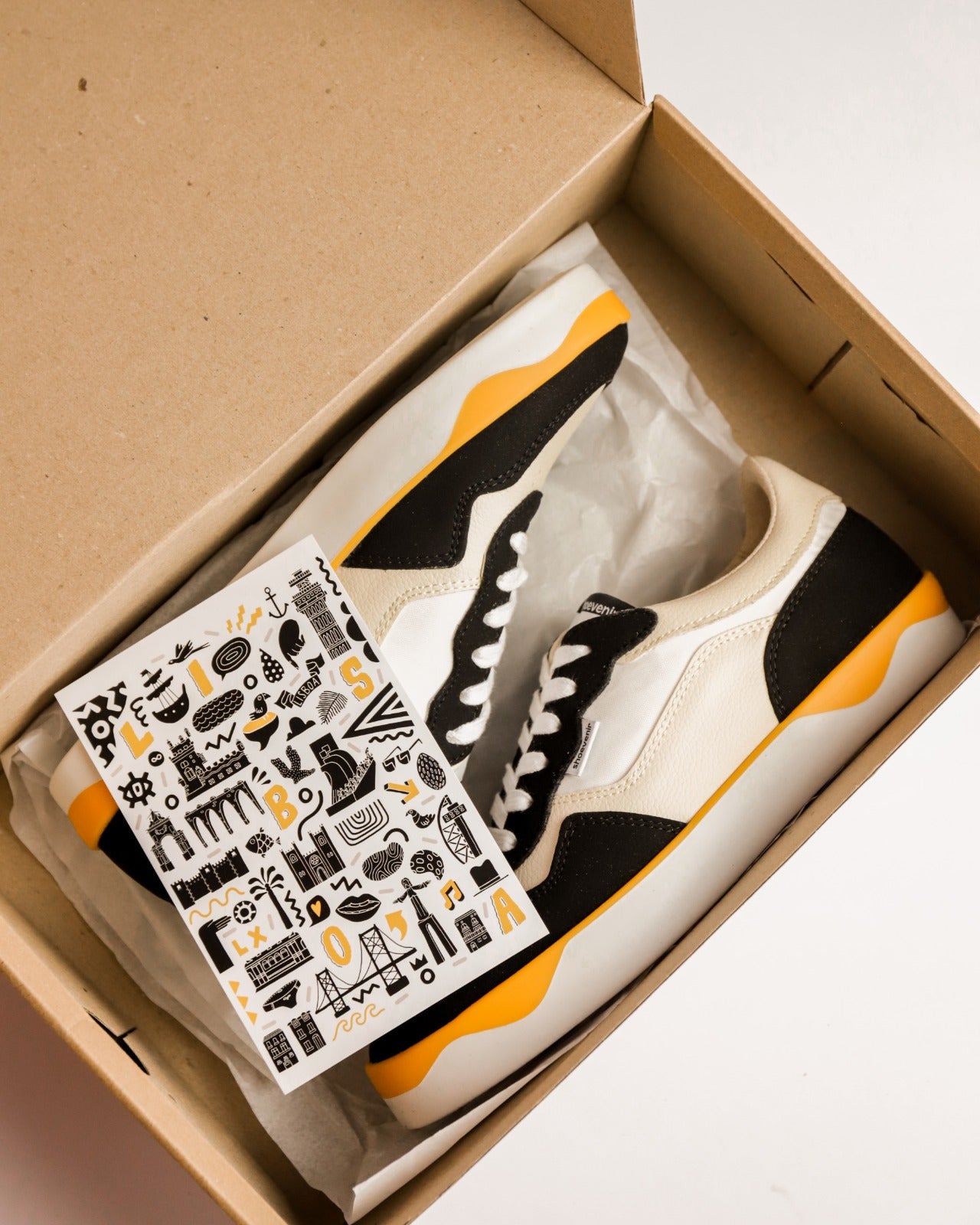 Packaging & Postcard
We use 100% recycled boxes and paper manufactured in Portugal with the Forest Stewardship Council (FSC). In addition, the box also comes with a postcard created by a super talented artist that teleports you to an amazing place. Have you ever sent a postcard to someone special? No? Maybe it's time to do it!
Shop Now